i2i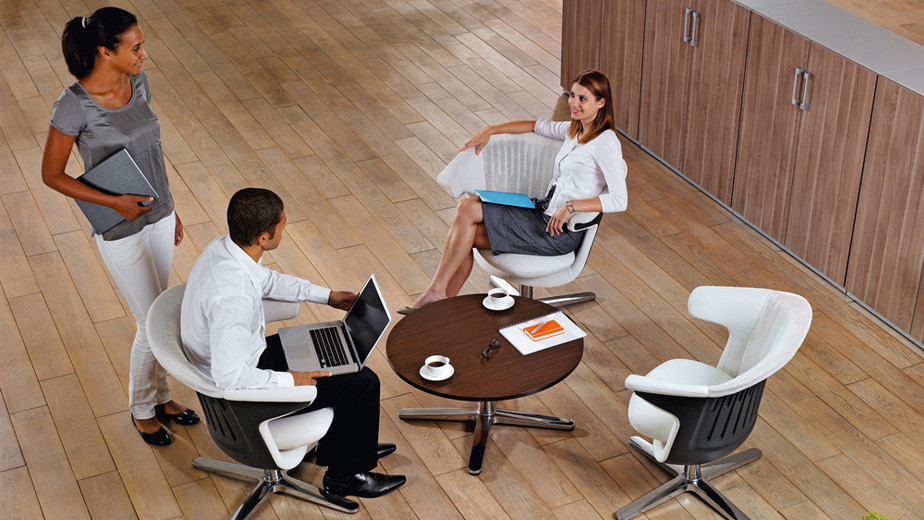 DESCRIPTION
i2i chair is designed to let people orient themselves to their fellow collaborators without taking away their focus or sacrificing comfort. This collaborative chair supports a variety of postures so people can remain engaged, and stay connected.
Benefits & features
i2i is free of adjustments.

Its back features flexing "fingers" that provide comfort and support for different postures.

The swivel mechanism allows users to:

swivel the seat and back together.

swivel the back only (staying oriented to others while adjusting the posture to reduce fatigue).

swivel the seat only (keeping the posture but changing the orientation).

The wide range of colours and textiles allows to match the chair with the workplace ambiance.

Sustainability: i2i is 90% recyclable and contains no hazardous materials.
Different versions
Standard with 4 glides

Mobile base with 2 glides and 2 castors, in option

Swivel base

Swivel base with automatic return to centre, in option

Writing tablet in option

Available in fabric or leather
WOULD YOU LIKE MORE INFORMATION?
If you wish to receive further information about this product, please do not hesitate to contact us:
MORE INFORMATION